Momentum's stimulating Soundscapes help you stay focused and relaxed throughout the day. Get in the right headspace with the sound of a crackling campfire, an ambient café, peaceful garden, and many other lively scenes.
Note: Soundscapes aren't currently supported on iPhone + iPad
Soundscapes is available to Momentum Plus members. Upgrade to Plus today to start using Soundscapes, and all the other exclusive Plus member benefits!
In this help article, you will learn...
Getting started with Soundscapes
Momentum Plus subscribers
can activate
Soundscapes
in the
General
section of the
Settings
⚙️.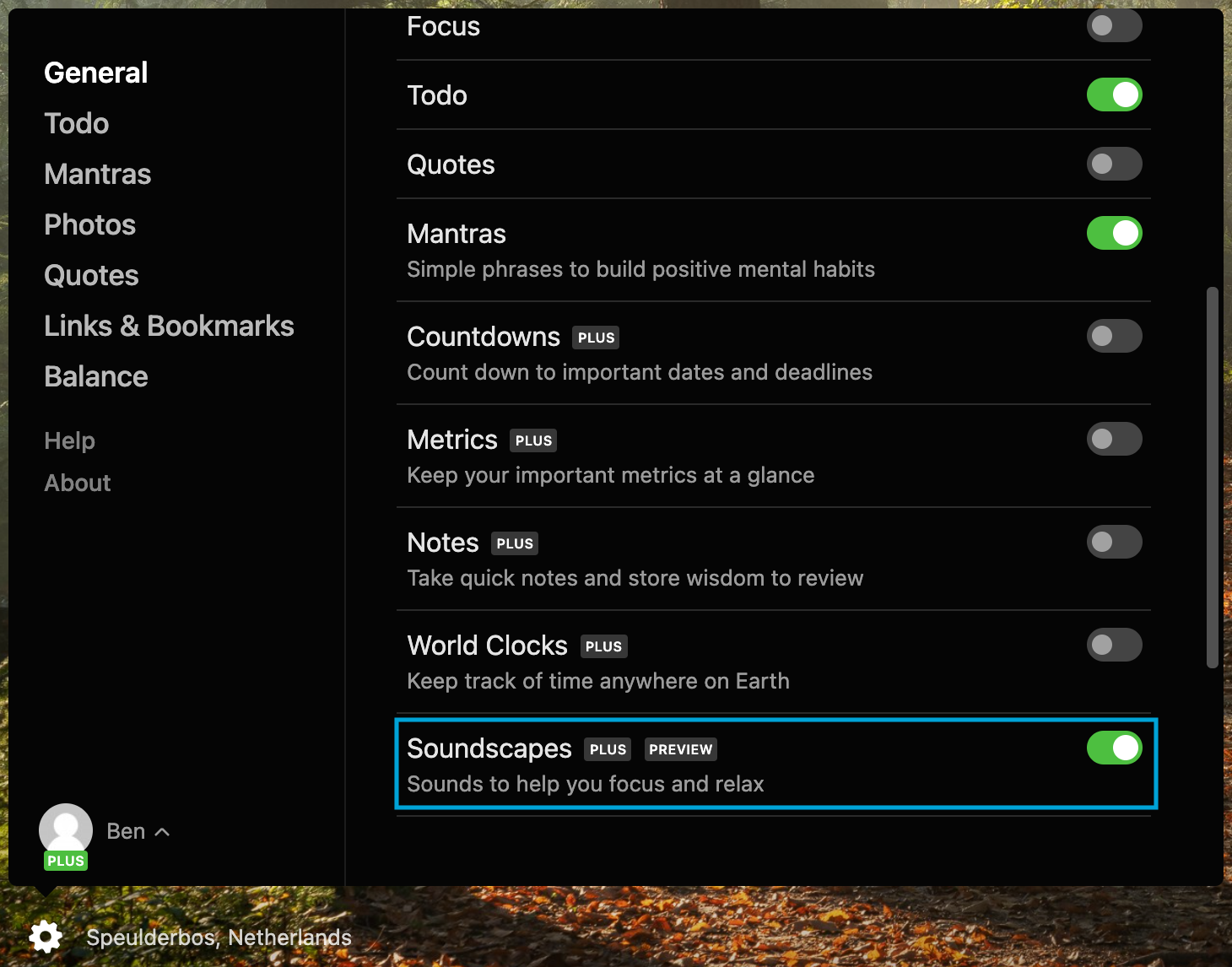 Once enabled, click the Sound wave icon at the top left of Momentum and then select a soundscape to start listening.
Pro Tip: Instead of clicking the Play/Pause button, press the Spacebar on your keyboard.
Soundscape Volume
To adjust the master volume, click and drag the volume slider at the top of the soundscapes menu.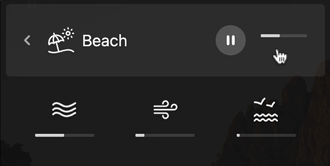 You can also adjust the volume of a sound by clicking and dragging the volume slider below a sound's icon. To mute a sound just click the sound's icon.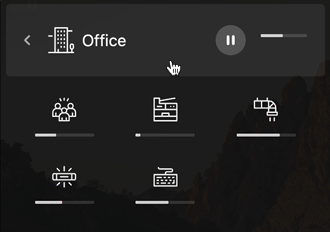 Creating your own Soundscapes
When you choose the Custom soundscape option you'll see our full collection of sounds. This lets you create your very own soundscapes!
To play or mute a sound, just click the sound's icon. To adjust the volume of a sound click and drag the volume slider below the sound's icon.
Need some inspiration?
Click the Next button beside Play/Pause to select three sounds at random. You might discover a new favorite soundscape!


Having problems with Soundscapes?
If you're having problems with Soundscapes, please send us a message. In your message, provide a description (bonus points for a screenshot or recording) of where you are stuck, what solutions you've tried, and what browser and operating system you're using.