In this guide you will learn how to install Momentum on the mobile version of Safari so you can use Momentum on your iPhone or iPad! ✨
Step 1: Download iOS15
To start, make sure that your device is on iOS15. Momentum is not supported on earlier iOS versions.
To update your device go to ⚙️ Settings > General, tap Software Update, and choose to install iOS15.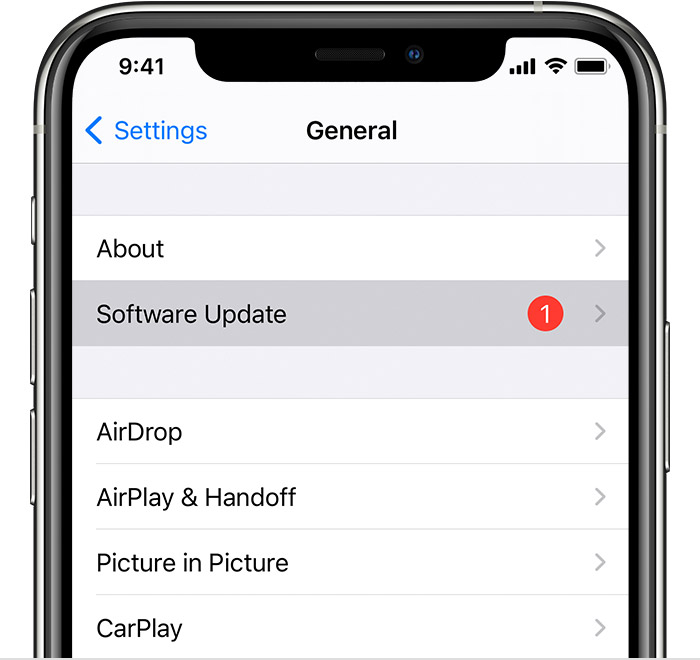 For more details on updating and troubleshooting your device, visit Apple's official guide.
Step 2: Install the Momentum App
Open the App Store on your device, search for "Momentum dashboard", and then click Get next to the Momentum logo.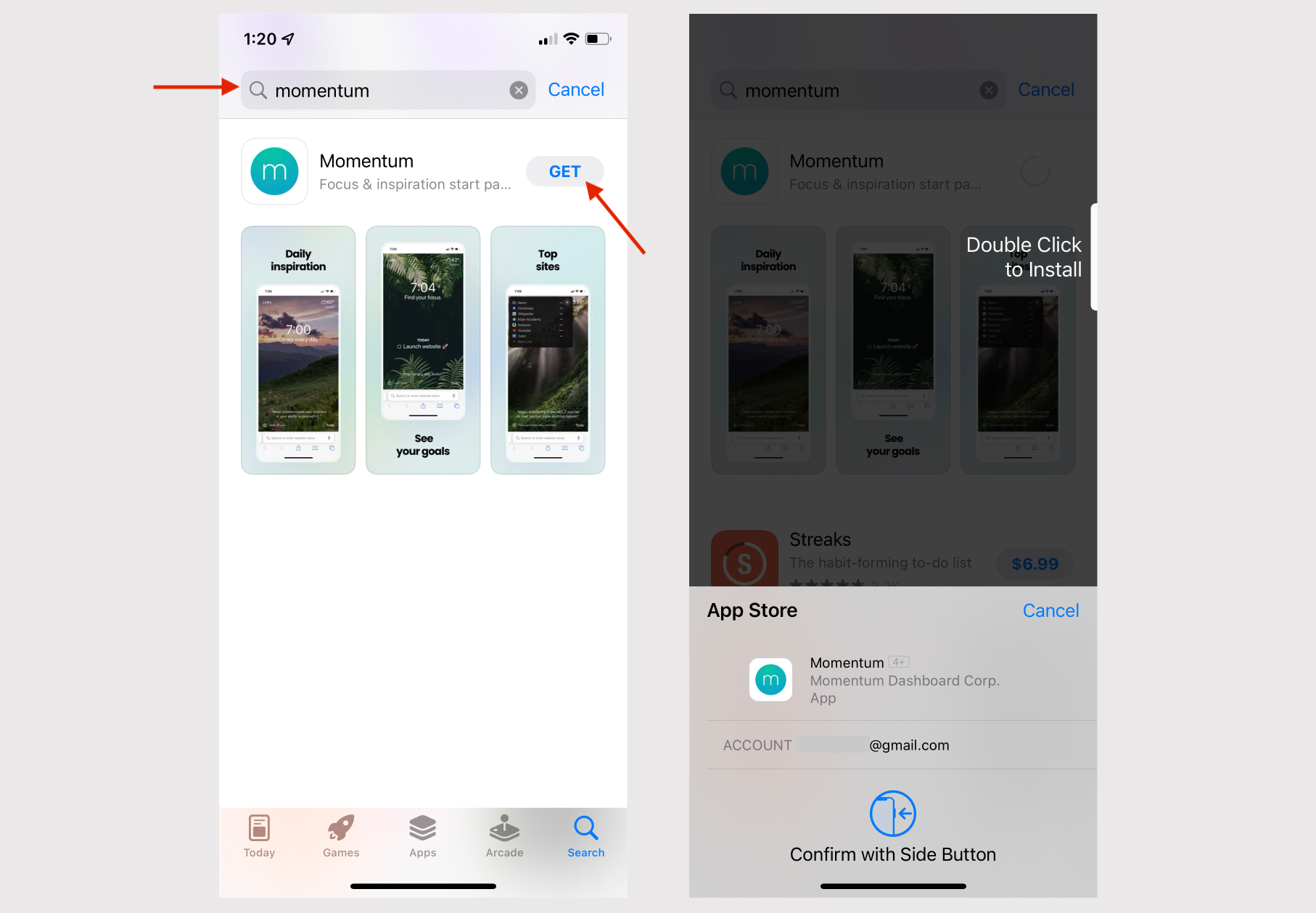 Step 3: Enable Momentum
Seeing a blank white page when you open a new tab?
Having other problems enabling Momentum on your device?
Please contact us, we're happy to assist however we can! 😊