Add and access all of your favorite and most used websites on your New Tab page with Momentum's Links feature. The links you add will save to your Momentum account, so you can access them on other computers that you're logged into Momentum on.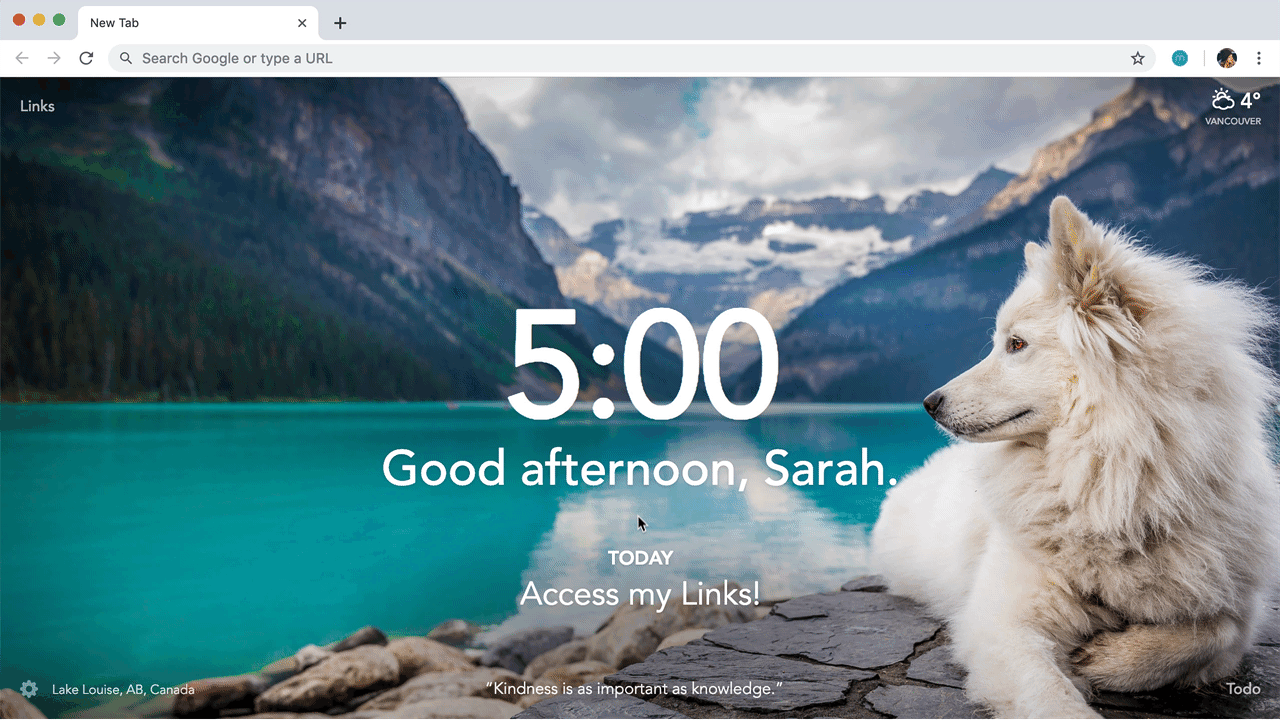 In this help article you will learn...
To add a link, click Links at the top left corner of your dashboard, click New Link, fill in the Name and URL info, and then hit enter/return on your keyboard.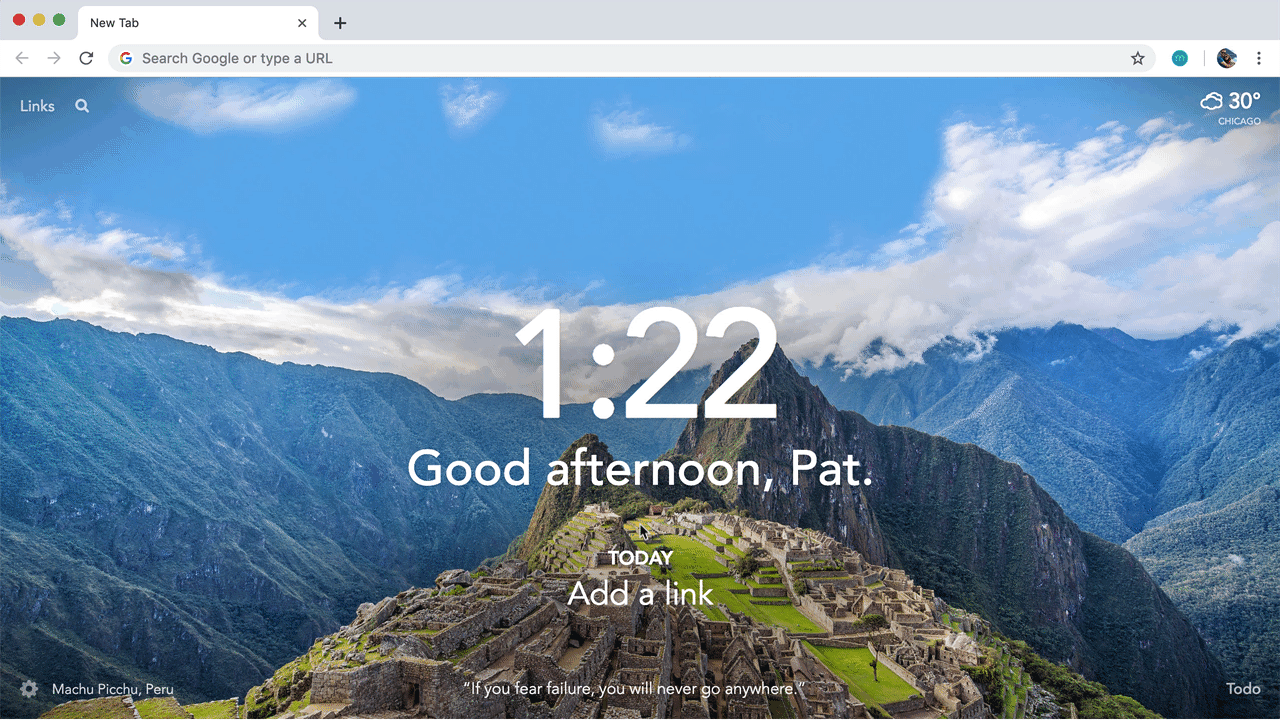 Click Links at the top left corner of your dashboard, and then click New Link.
Click Name, and then type in a recognizable name for the link (e.g."Khan Academy").
Click URL, and then paste or type the website's URL (e.g."https://www.khanacademy.org/").
Hit the enter/return key on your keyboard to save your new link.
To change the order of the links you've added, open Links, click and hold a link, drag it up or down the list and then release your click.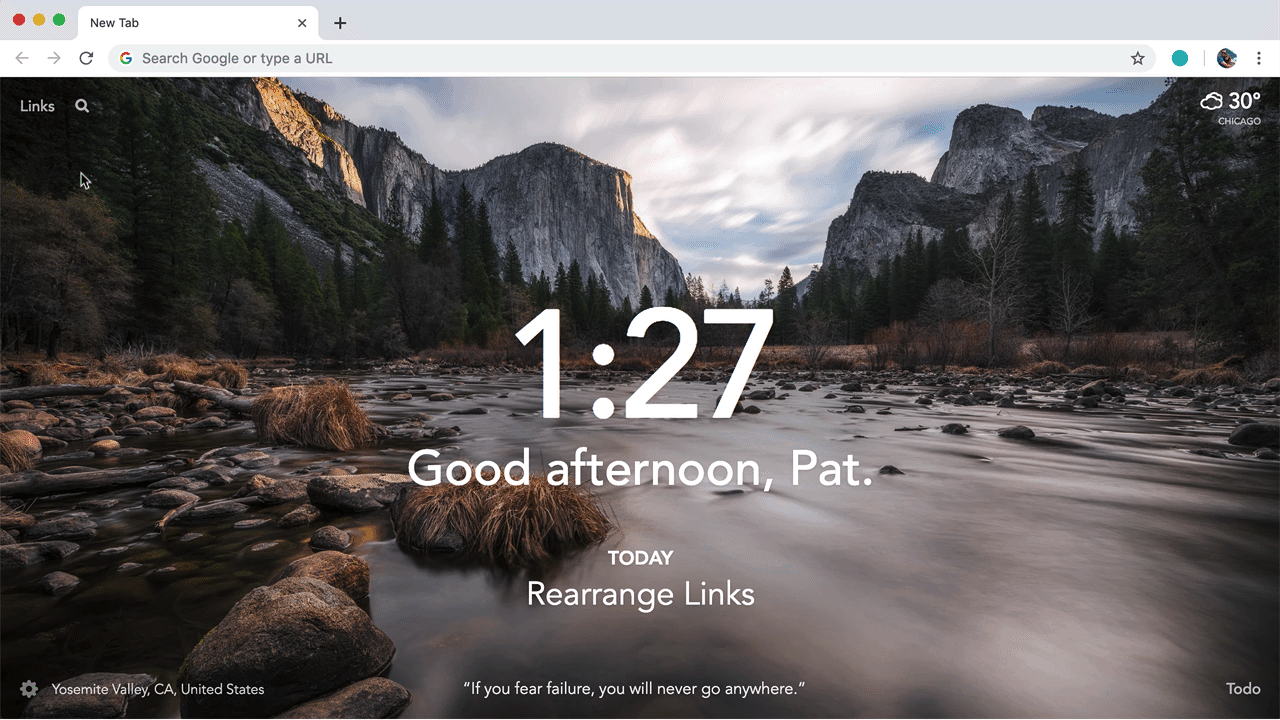 To delete a link, open Links, hover your mouse cursor over the link you want to delete and then click the X that appears to the right of it. To edit a link, delete and then re-add it with your changes.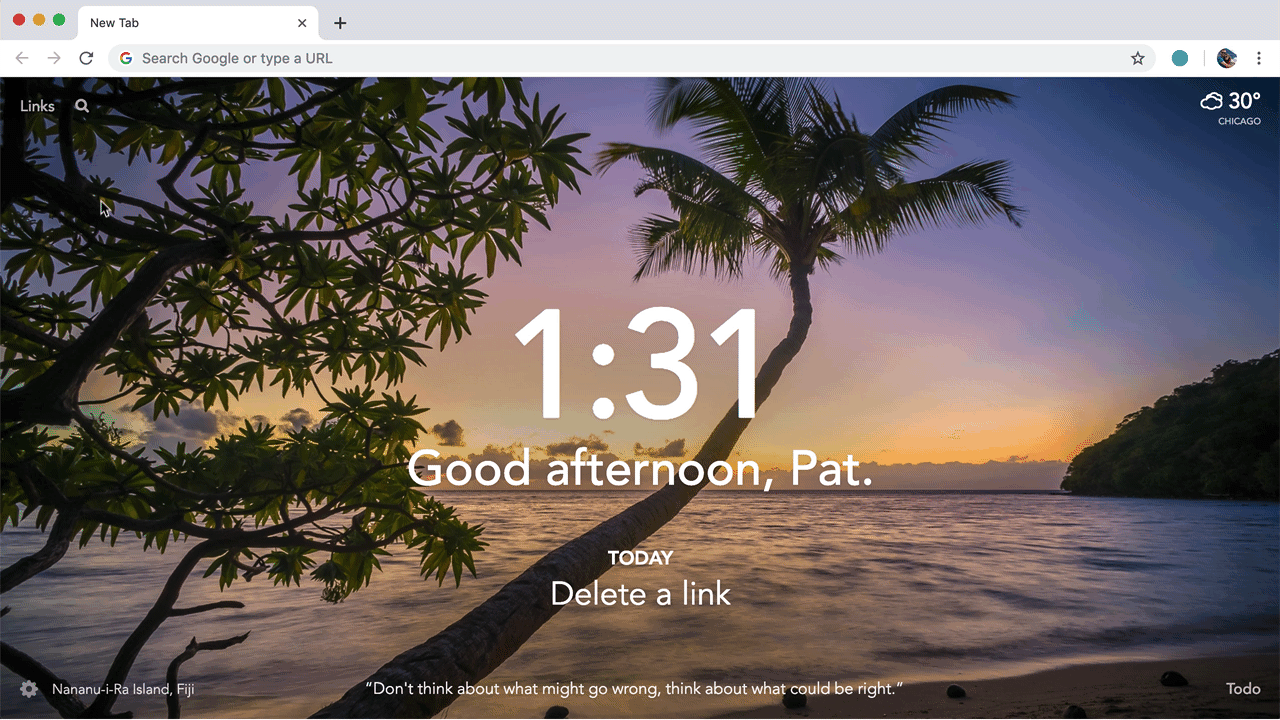 By default, your Links menu is set to close each time you open a New Tab. If you'd prefer your Links menu to always display, open Settings ⚙️, select Links on the left side of the menu, click the switch to the right of Stay open, and then open your Links menu. When you refresh or open a New Tab page your Links menu will now stay open.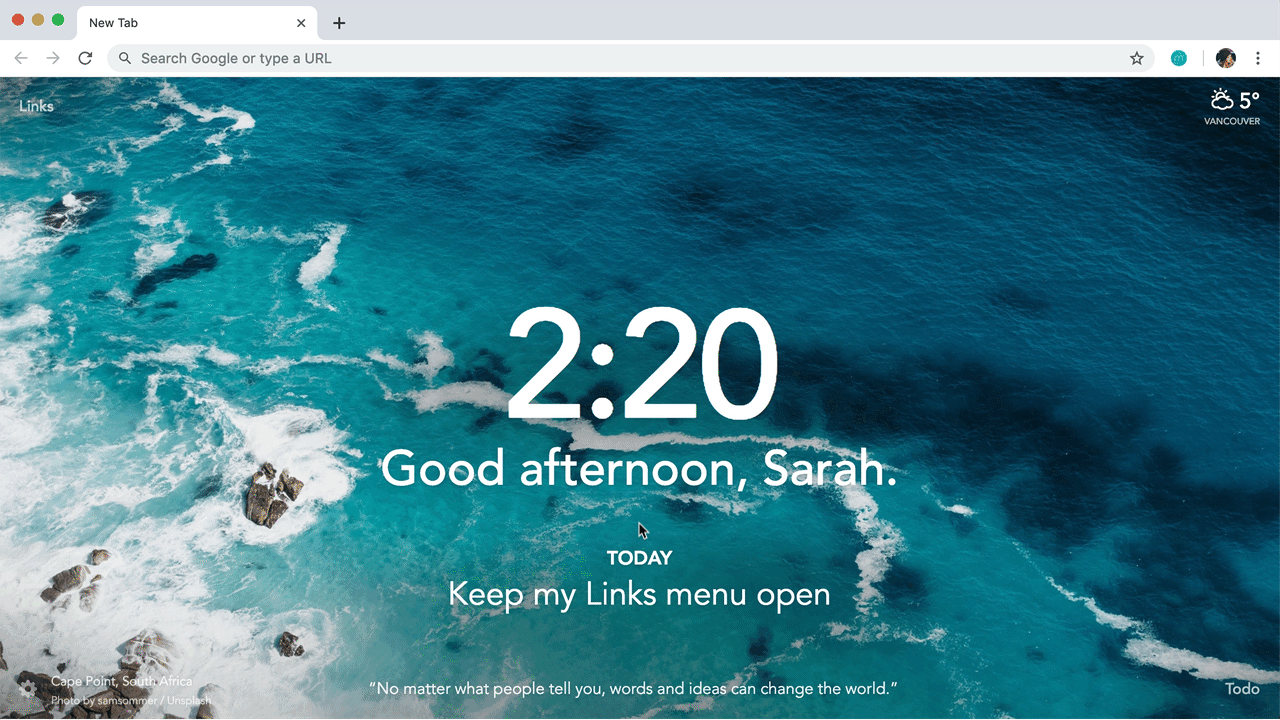 Setting your links to open in a New Tab
By default, clicking a link will redirect you to that link in your active page. To make it so your links open in a separate tab when clicked, open Settings ⚙️, select Links on the left side of the menu, and then click the switch next to Open links in new tab.
The Links features is enabled by default, but can easily be disabled (and re-enabled) in the General section of the Settings ⚙️.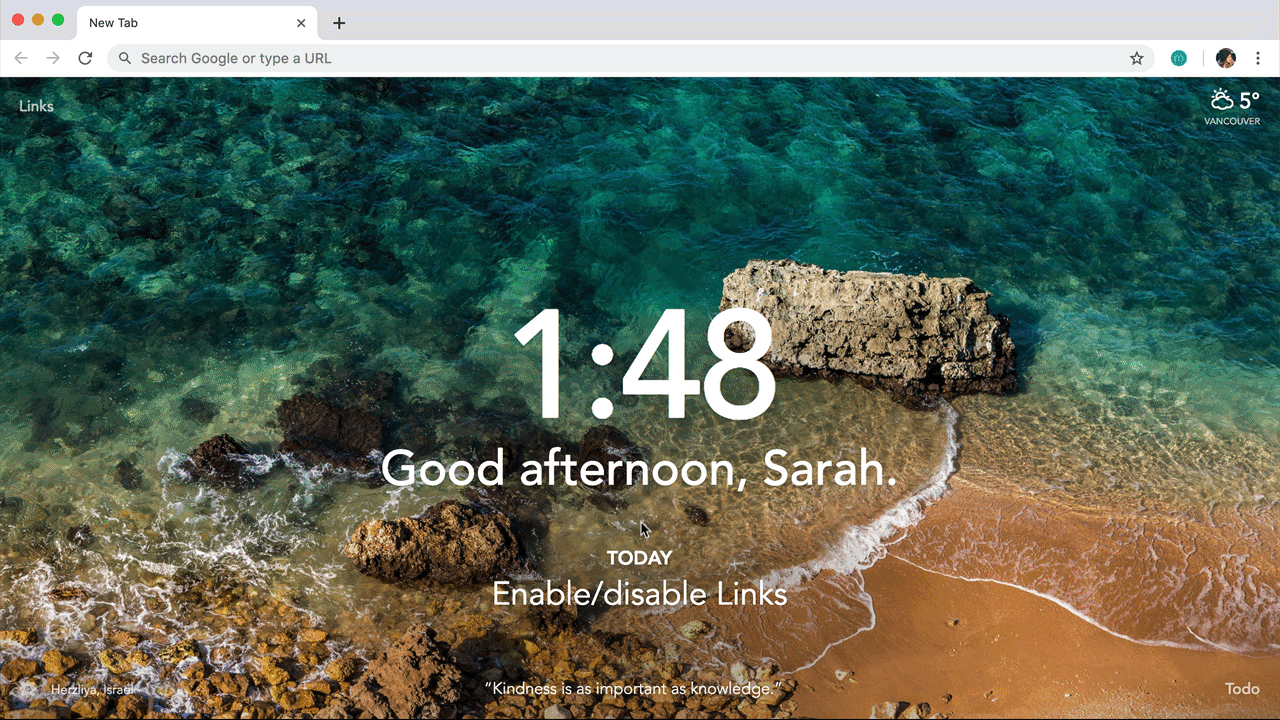 Click ⚙️at the bottom left corner of your dashboard.
Click General on the left of side of your settings menu.
Click the switch to the right of Links.
Use the following Links keyboard shortcuts to navigate your dashboard more quickly. Make sure that your Address bar isn't selected when using them
Press L to open the Links menu.
Press C to open a Chrome Tab.
Press ,  to open the Settings menu.
You may also be interested in...