Momentum keeps an eye on your local weather info, so you don't have to. Your local information is conveniently displayed at the top right corner of your dashboard.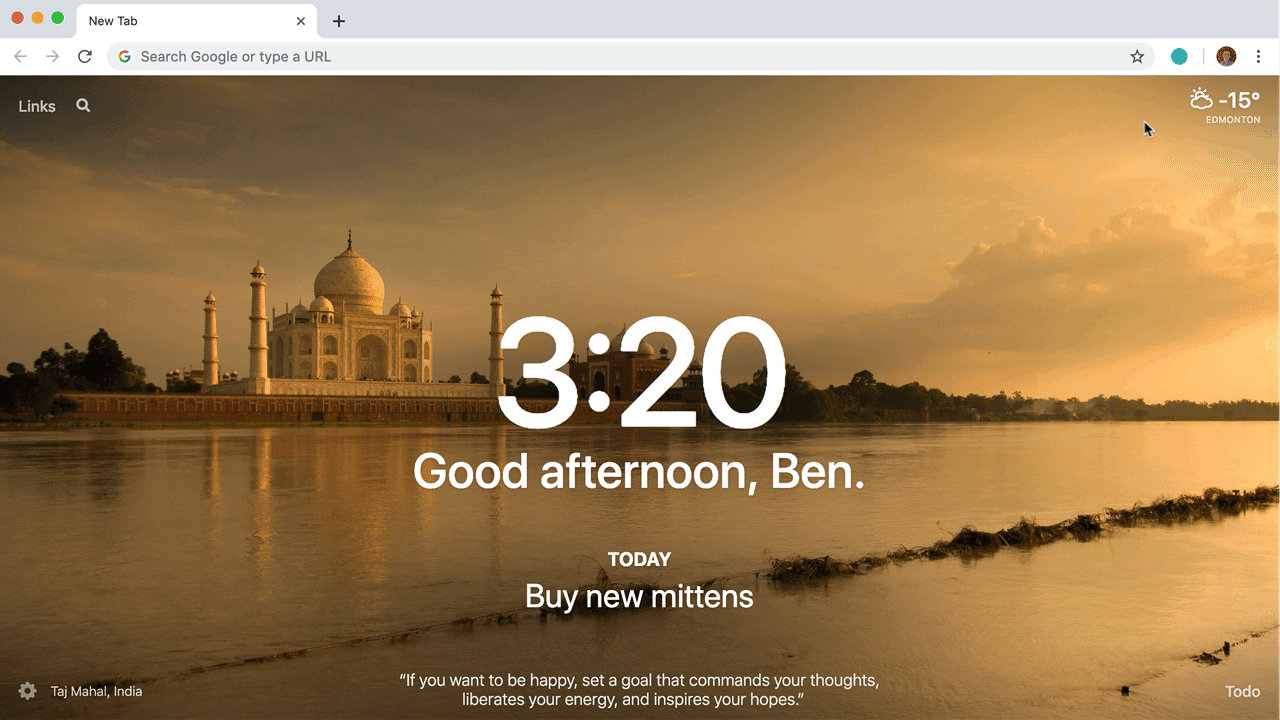 At the bottom of the Weather menu you'll find the weekly forecast for your location. Click on a day to take a closer look at the weather description along with the high and low temperature. 
 In this help article you will learn...
The Weather feature is enabled by default, but you can disable it in the General Settings ⚙️.
To enable or disable the Weather, visit the General section of the Settings ⚙️, find the Weather option and then click the switch to the right of it. To disable, click that switch again.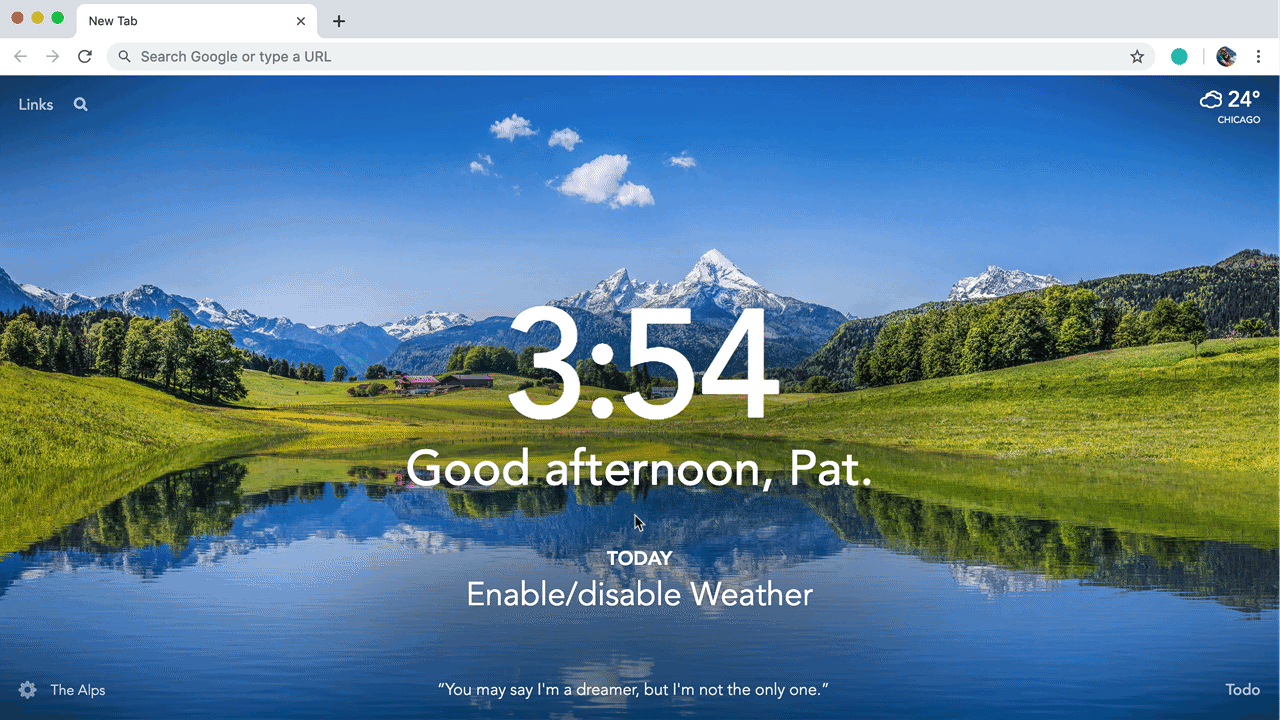 To change the weather unit between °C or °F, click the weather at the top right corner to open your Weather menu, click ... at the top right corner, and then click on the switch next to Metric units switch. The °C or °F unit will show for a moment and then fade away to keep the interface clean.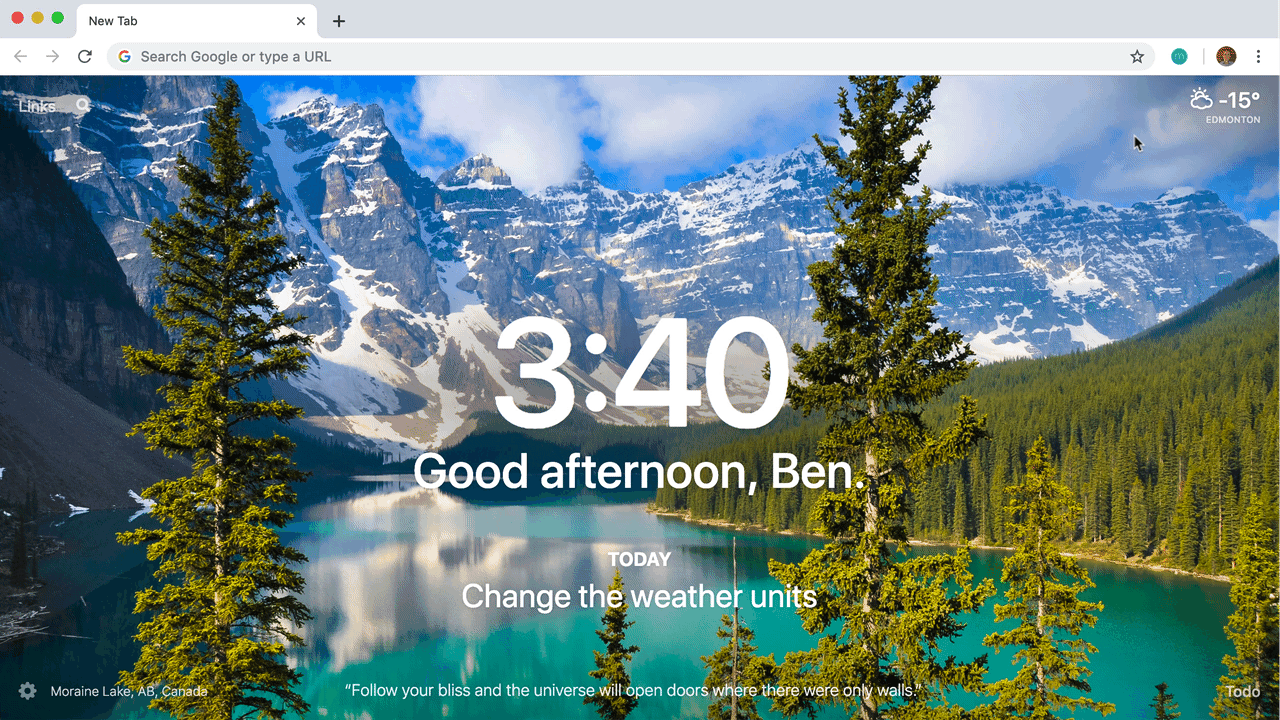 Changing/editing the weather location
If your city's weather isn't showing up properly, or you'd like to see the temperature in a different city, you can change/edit your location in the Weather menu. 
To change/edit the weather location, click the weather at the top right corner to open your Weather menu, double-click the location name at the top left corner, type in a new location and then select your preferred location from the dropdown.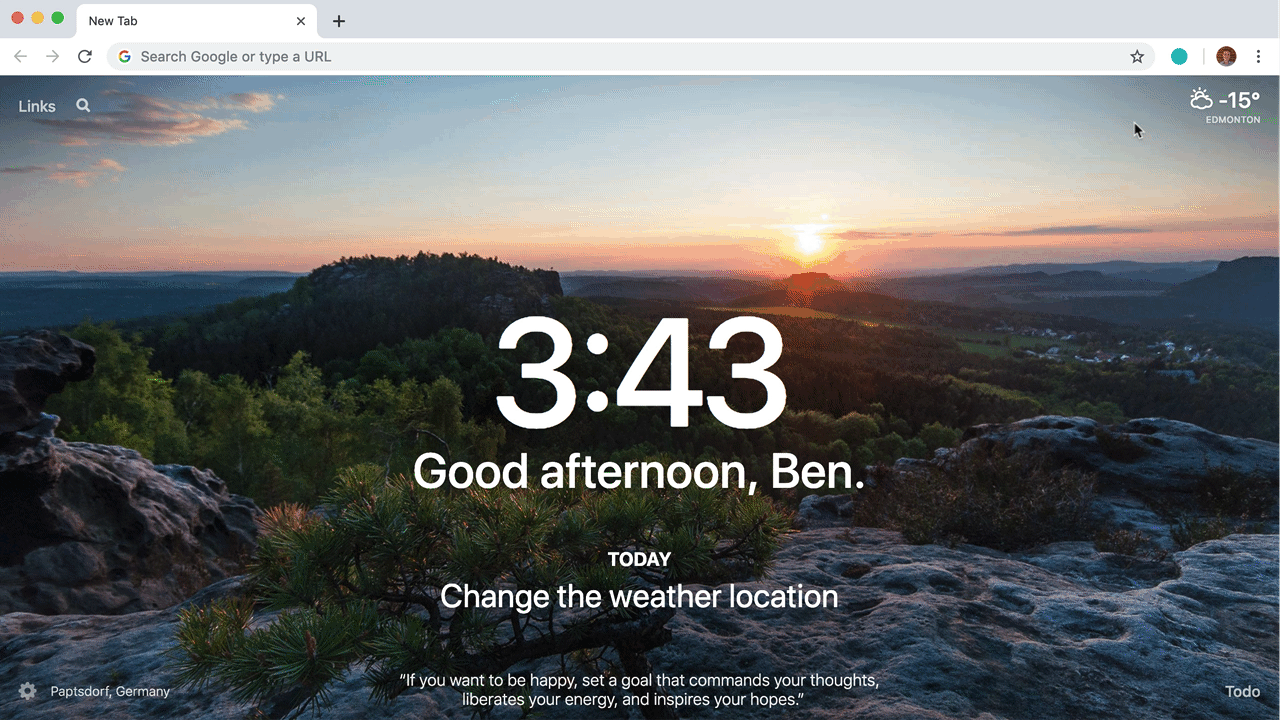 The additional Weather features below provide a more detailed view of your local weather. These features are exclusively available to Momentum Plus members.
Hourly forecast
View an hour by hour breakdown of your local weather forecast.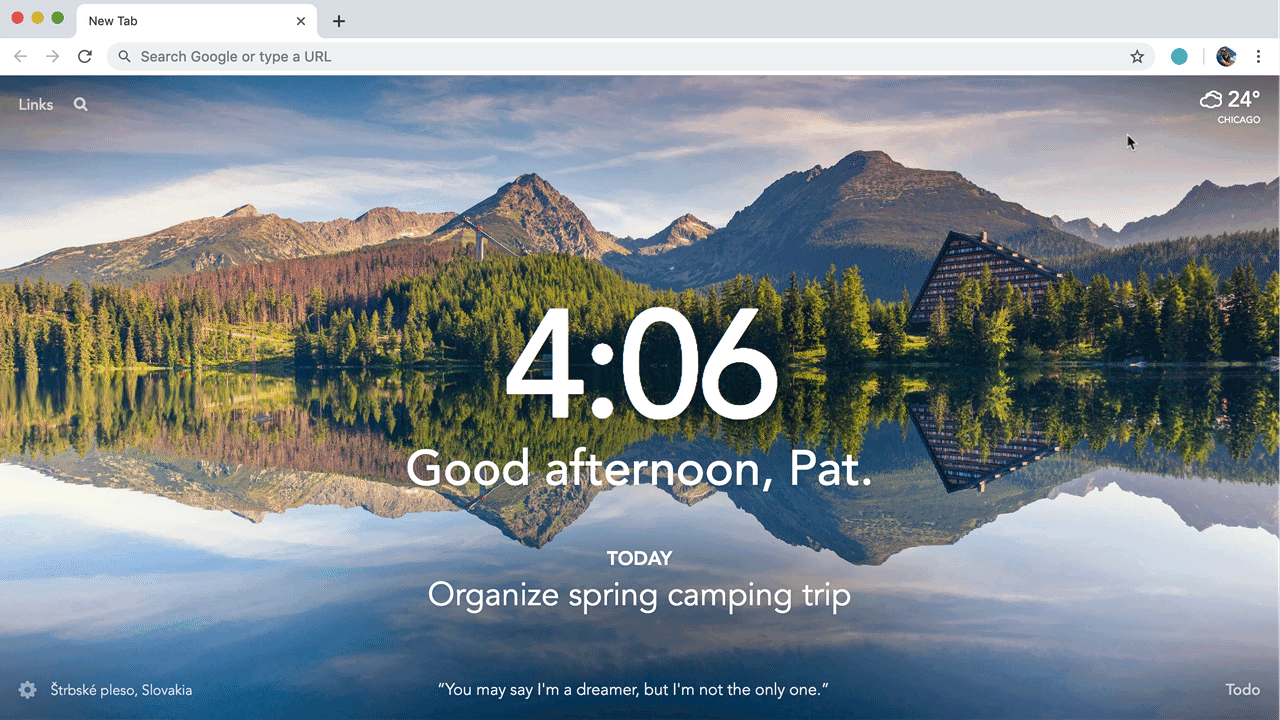 Extra Weather info
See a more detailed view of your weather with these additional measurements:
• 'Feels like' temperature • Chance of rain • Sunrise/Sunset time • Moonphase • UV Index 
• Wind speed and direction • Humidity % • Precipitation • Dewpoint • Pressure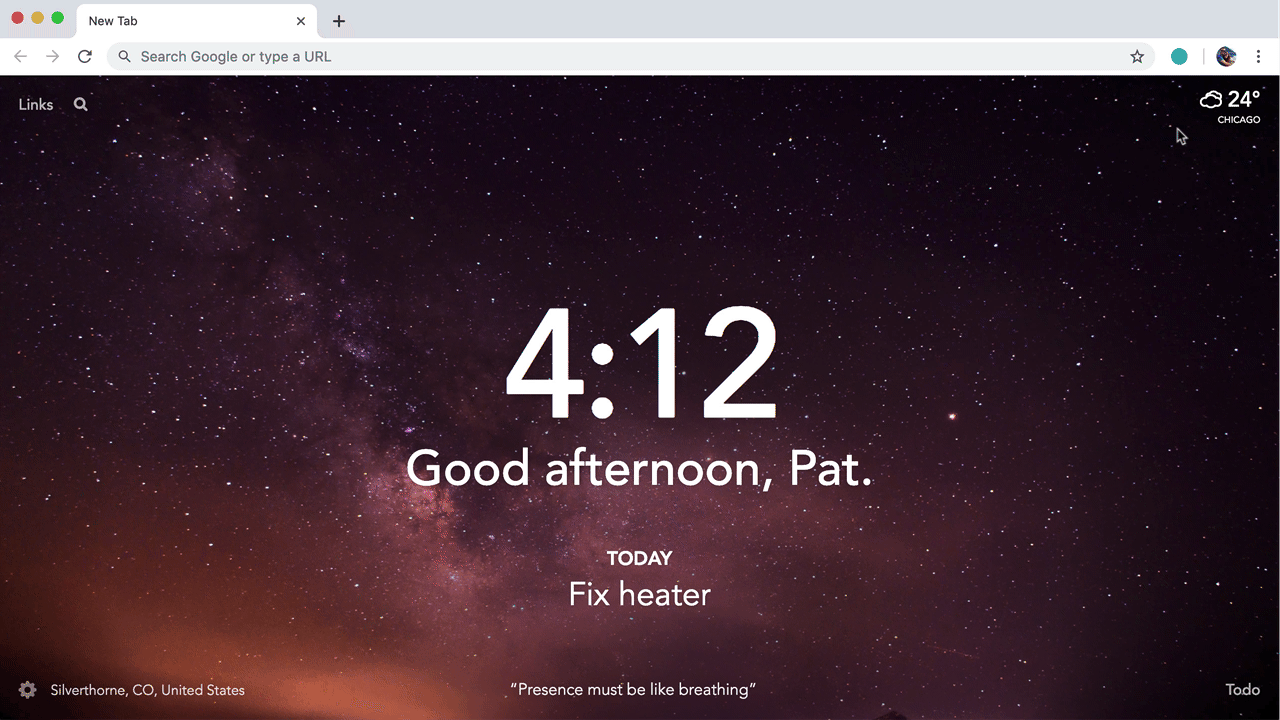 If you're interested in these extra Weather features, upgrade to Momentum Plus today!