Note: If you subscribed to Momentum Plus in the Apple App Store, please refer to Apple's subscription cancellation guide. The instructions below are not applicable.
Cancelling your subscription
To cancel your Momentum Plus membership, visit Momentum's Subscription page, click the Turn off auto-renew option, let us why you are cancelling and then confirm your cancellation.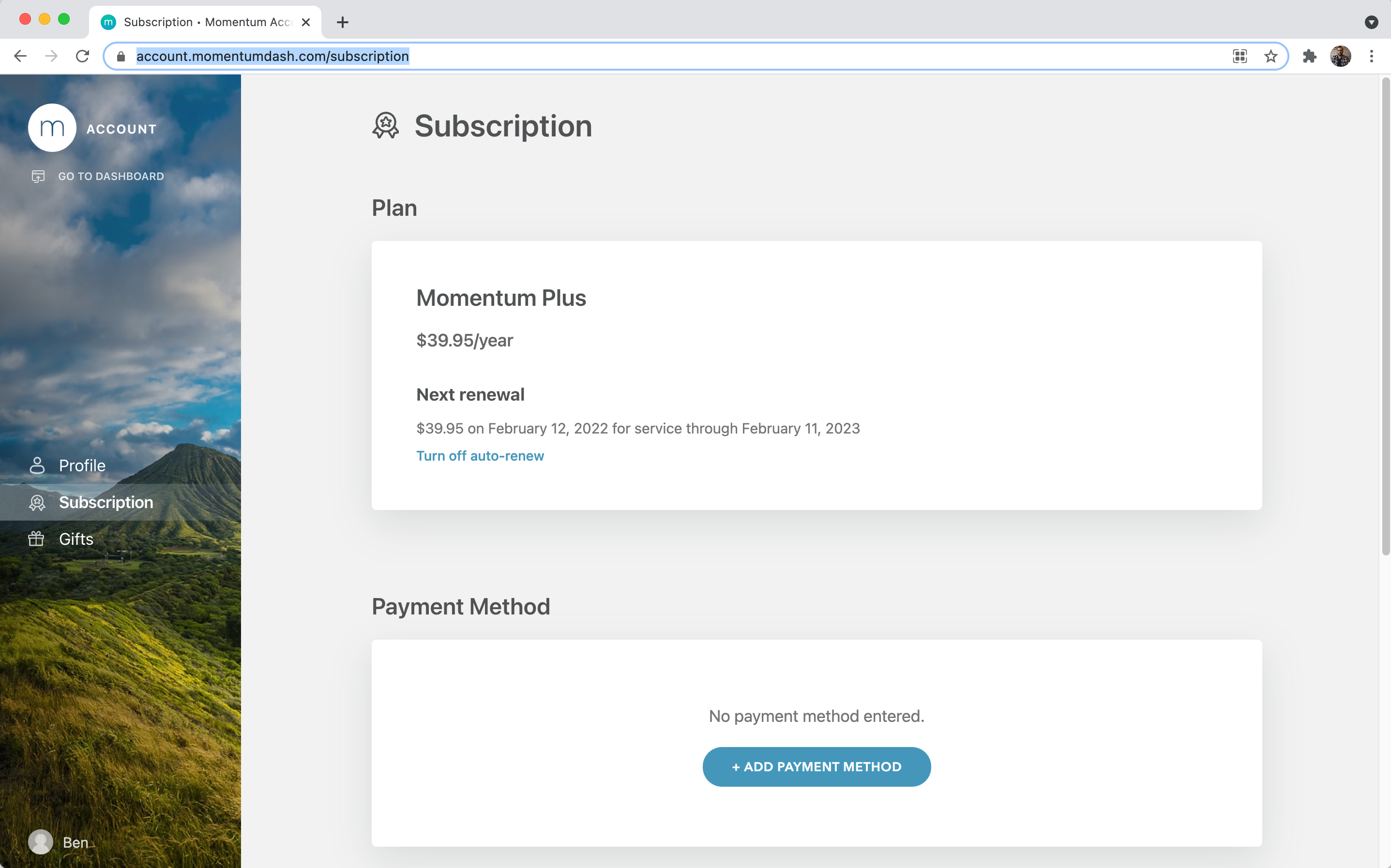 Turning off auto-renew stops your next monthly or yearly subscription renewal. After a Plus subscription ends you will no longer have access to the exclusive Plus features but you can continue using the free features.
Having problems cancelling?
If you're having any problems cancelling your Momentum Plus subscription, please contact us. Make sure to let us know where you're getting stuck so we can assist.
Refund Policy
If you're not satisfied with Momentum Plus within 30 days of upgrading or subscription renewal we will issue you a refund upon request. To request a refund, please contact us.