iOS users can conveniently upgrade directly through the App Store using Apple Pay. In this article, you will see just how to do that!
Upgrading with Apple Pay
Open a Momentum tab on your device, tap the Settings option at the bottom left corner, tap General, and then tap Upgrade to Plus. This will open a separate upgrade menu.

Tap the Upgrade to Plus button in the upgrade menu, tap Open, choose your plan, and then tap Continue. If you aren't logged into a Momentum account, you will have to login before choosing a plan.

Note: The monthly and yearly prices display in your currency, so it may be different than the screenshots below.

Verify your App Store purchase with FaceID, Touch ID, or by clicking the Subscribe button, then tap OK.
Open Safari on your device, and then open a new tab to access your Plus features! If your Plus features aren't available right away, close your new tab, wait 1-2 minutes and then open a new tab.

The first thing you'll notice is the Countdowns, Metrics, and World Clocks Plus features at the top of your page. For a full overview of your exclusive features, check out the Intro to Plus guide.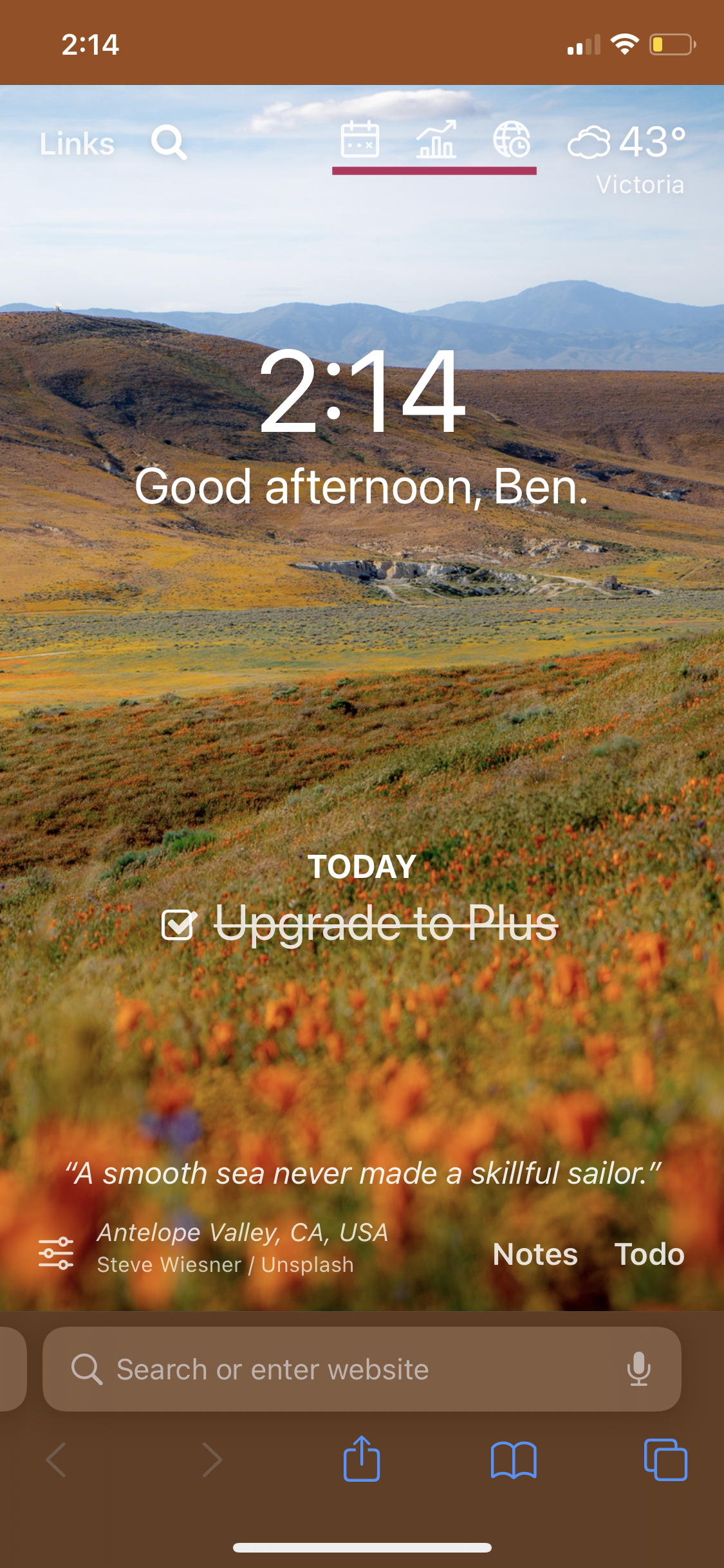 Still having problems?
If your Plus features still aren't displaying, please contact us so we can assist further. In your message, please also share any other email(s) you use so we can help track down your Plus membership. :)