The Pin Mantra feature allows you to set one mantra to display for the entire day. The Mantra Frequency options allow you to increase or decrease the rate that Mantras and greetings display on your dashboard. 
If you're not already familiar with Momentum's Mantras feature, take a look at our Mantras guide.
The Pin Mantra and Frequency options are exclusively available to Momentum Plus members. Upgrade to Plus today to start using these features, and all of the other exclusive Plus member benefits!
In this help article you will learn...

The Mantras feature can be turned on or off in your Mantras settings, by clicking the switch next to Enable Mantras.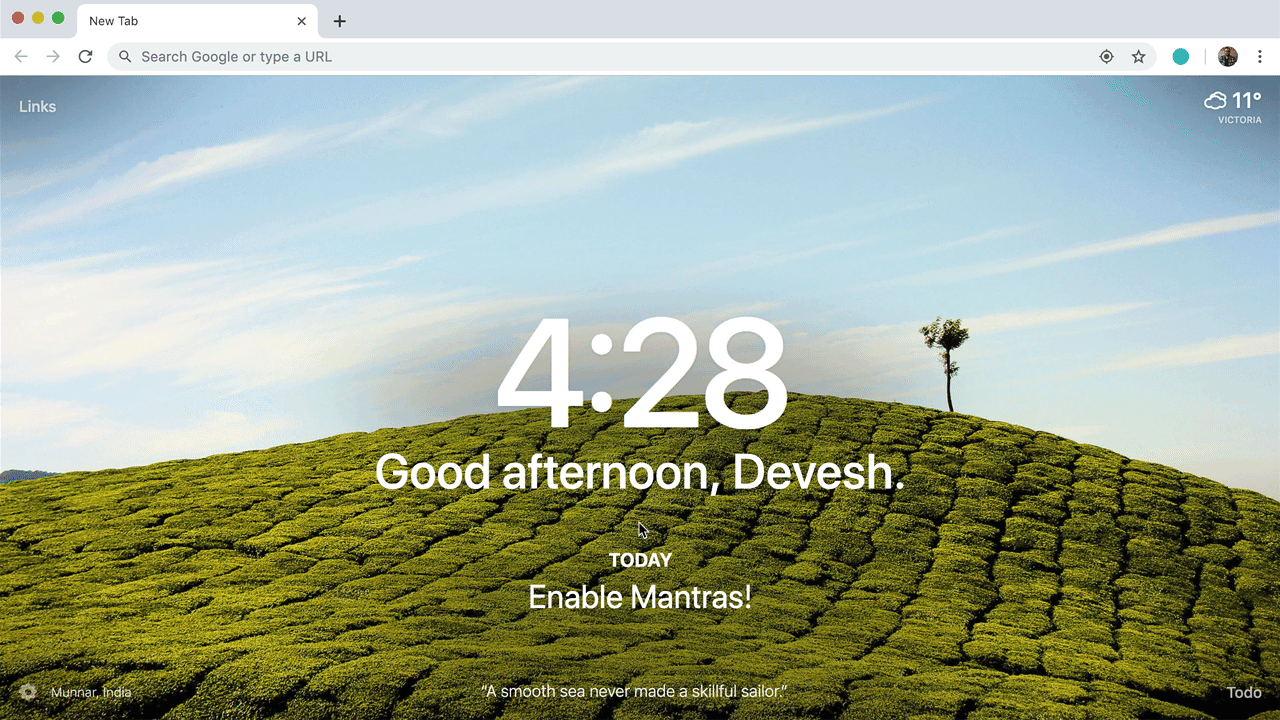 You can also enable/disable Mantras in the General section of your settings. Simply click the switch next to Mantras.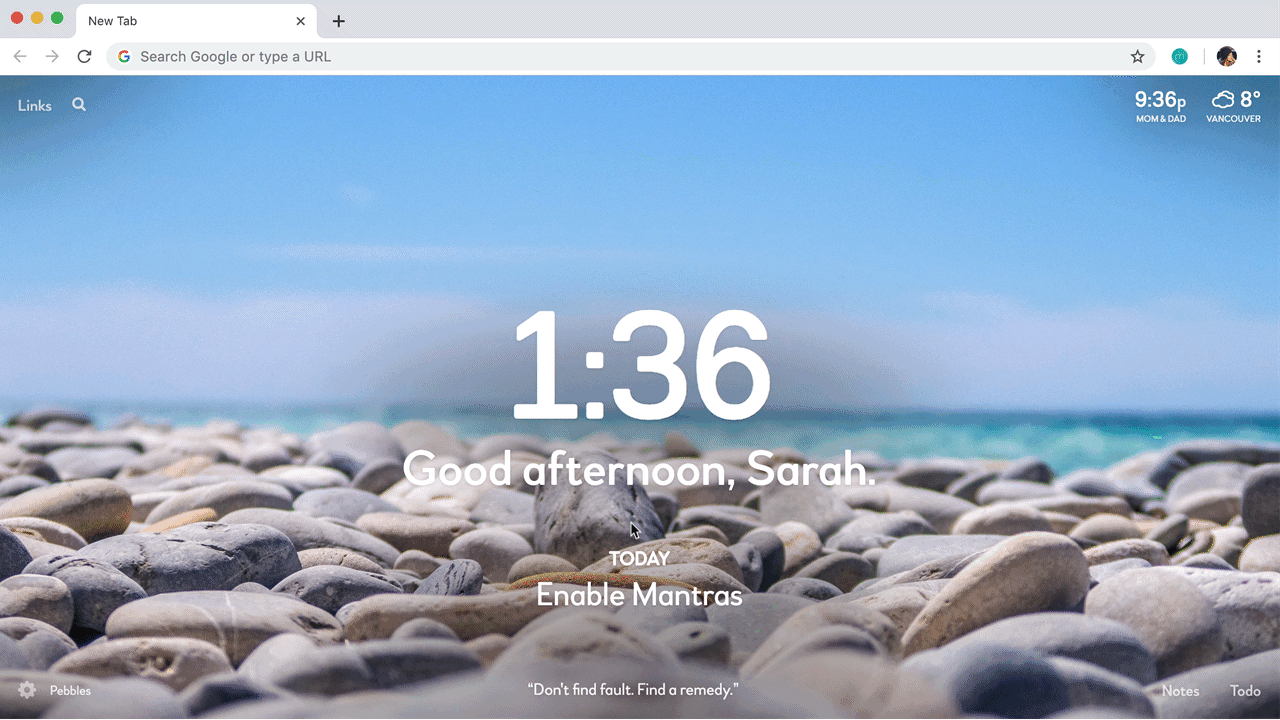 Pinning a mantra will prevent it from mixing in with your default greetings (e.g. "Good morning, Jeff"), and you'll see that mantra for the entire day.
Pinning an active mantra
To pin an active mantra, hover your mouse over your mantra, click the ... that appears to the right, and then select the Pin option. To Unpin the mantra, click the ... again and then click Unpin.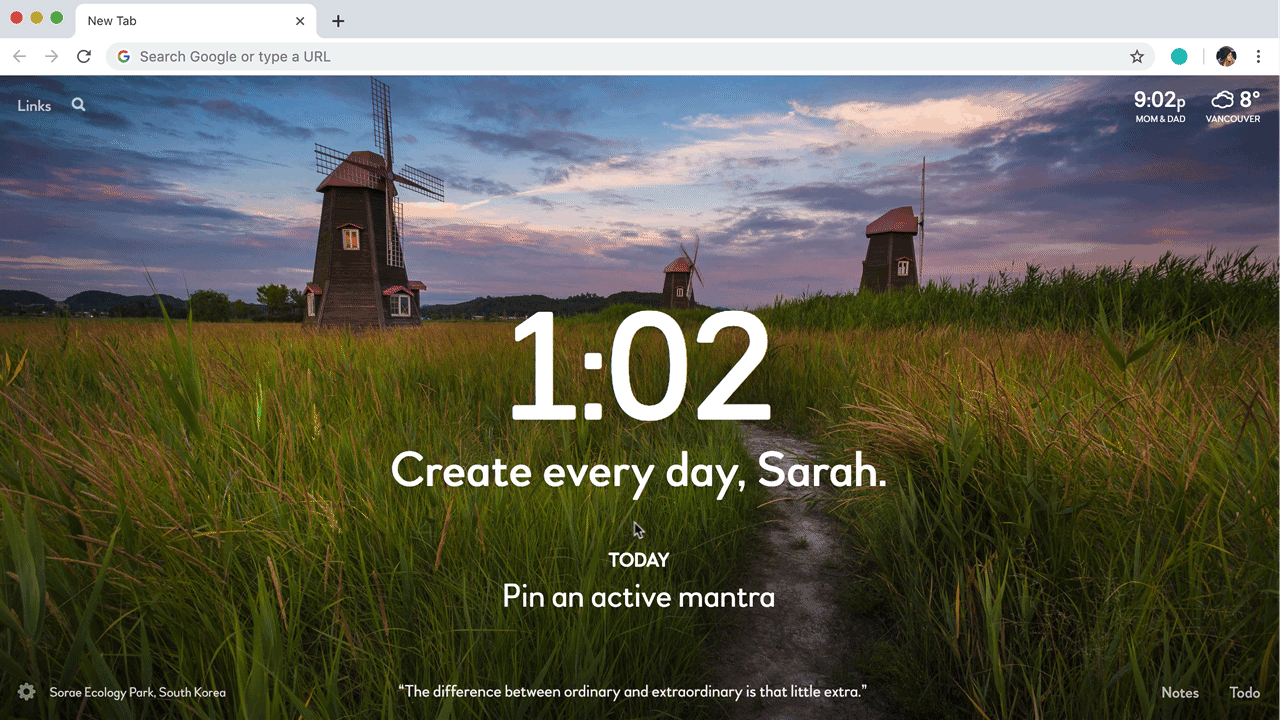 Pinning an inactive mantra
To pin a mantra that isn't active, visit your Mantras settings, select a mantra from one of your My Mantras, Favorite, or History collections, hover your mouse over the mantra you want to pin, and then click the Pin icon that appears to the right. To Unpin, click the Pin icon again.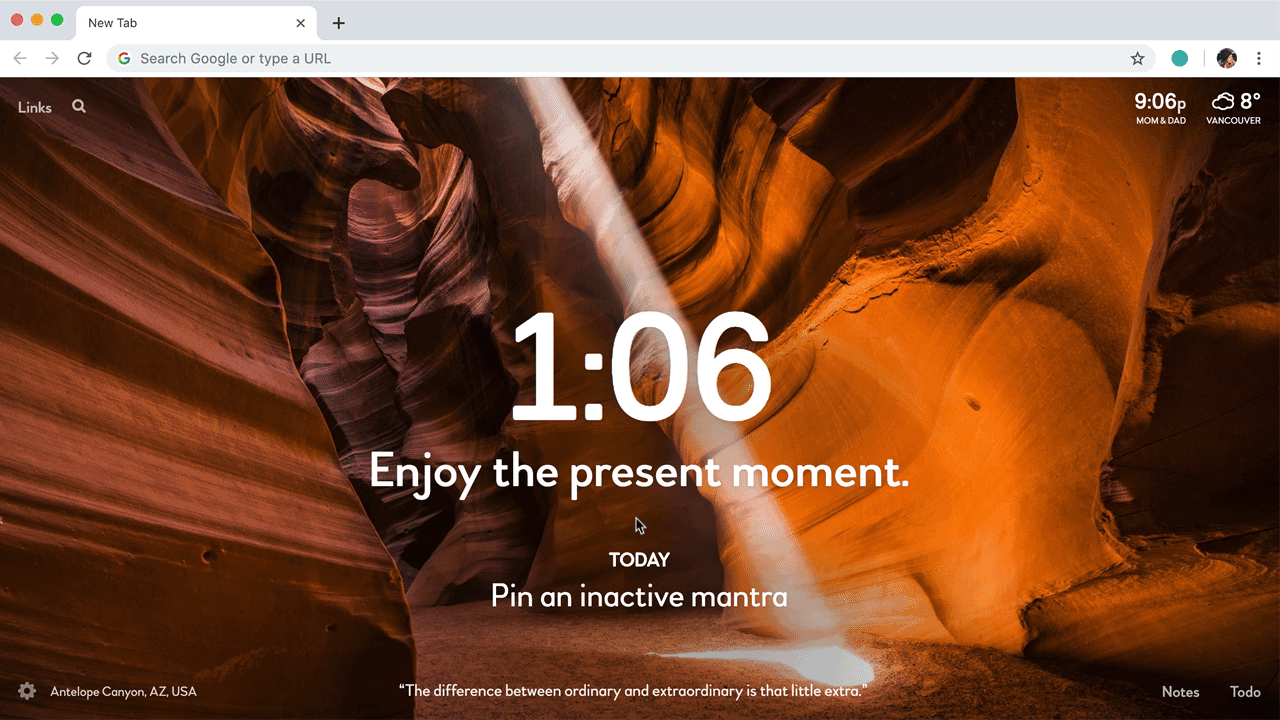 Changing the frequency of Mantras
The Frequency option in your Mantras settings adjusts how often Mantras appear on your dashboard, in comparison to the default greetings (e.g "Good morning, Jen"). If you want mantras to display all of the time, select the Always frequency.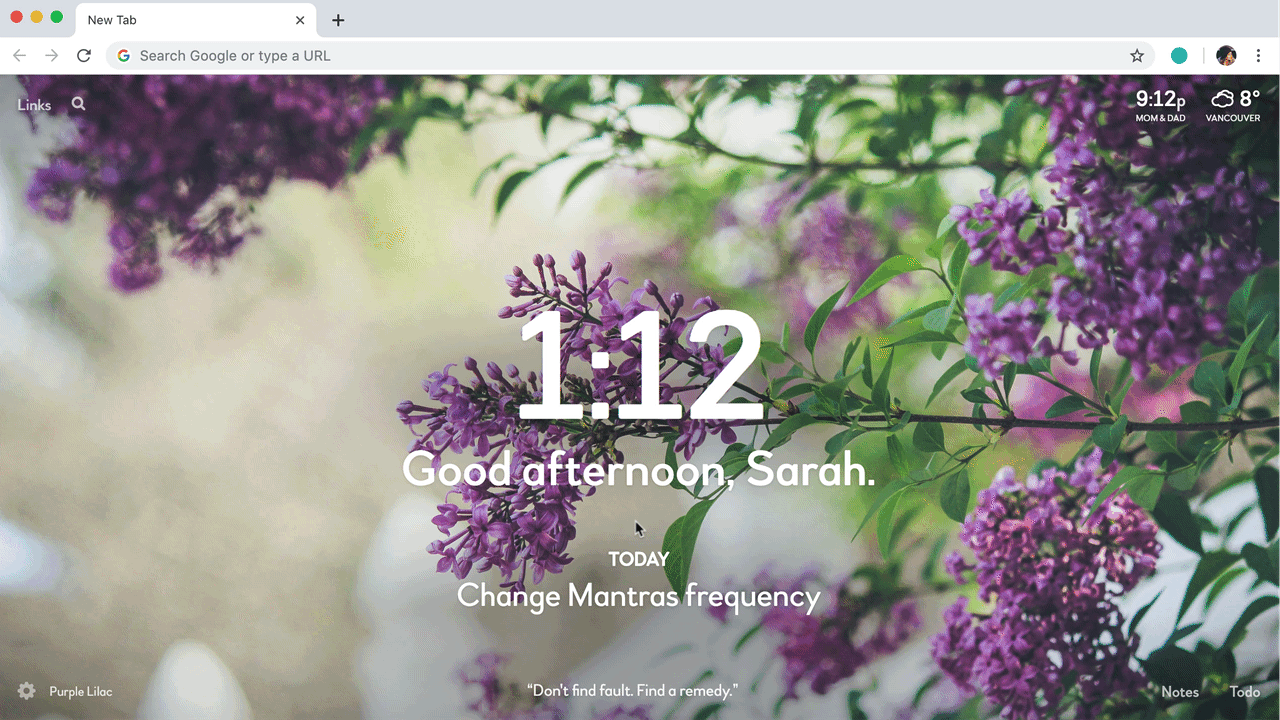 Click the Settings icon at the bottom left corner of your dashboard.
Click Mantras on the left of side of your settings menu, and then select Settings at the top right corner.
Click on your preferred frequency option: Rarely, Sometimes, Often or Always.
Choosing the Always option will make it so you only see Mantras on your dashboard.
Choosing the Rarely option will make it so you mostly see the default greetings, with a few Mantras sprinkled in.
You may also be interested in...