Momentum's internal search supports Google and Bing. If your search results aren't coming from your expected provider a search setting within Momentum you can change this in your General settings.
Changing your search provider
Open a New Momentum Dashboard tab.
Click on the Settings icon at the bottom left corner of your New Tab page.
Scroll down the General settings until you see the Search Provider option.
Click on the Bing or Google option to the right.
If your search results still aren't appearing as expected, you might need to be change a search engine setting within the Google Chrome settings (chrome://settings/). 
Google Chrome search setting change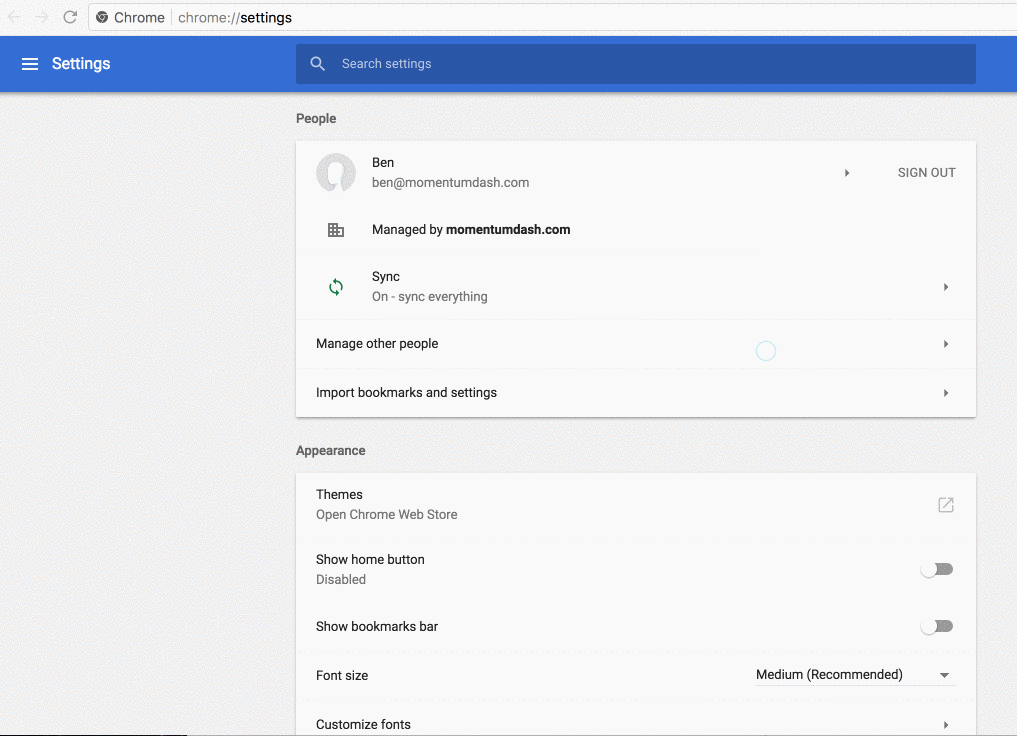 Type/enter: chrome://settings/ into your address bar.
Scroll down to the Search engine options.
Click on the search provider drop-down next to the Search engine used in the address bar option.
Select Google or Bing from the drop-down list.