After enabling the bookmarks bar within Momentum you might find two Bookmarks Bars on your New Tab page. The one at the top is Google Chrome's Bookmarks Bar and the one on the bottom is Momentum's. To fix this, you'll have to disable one of them.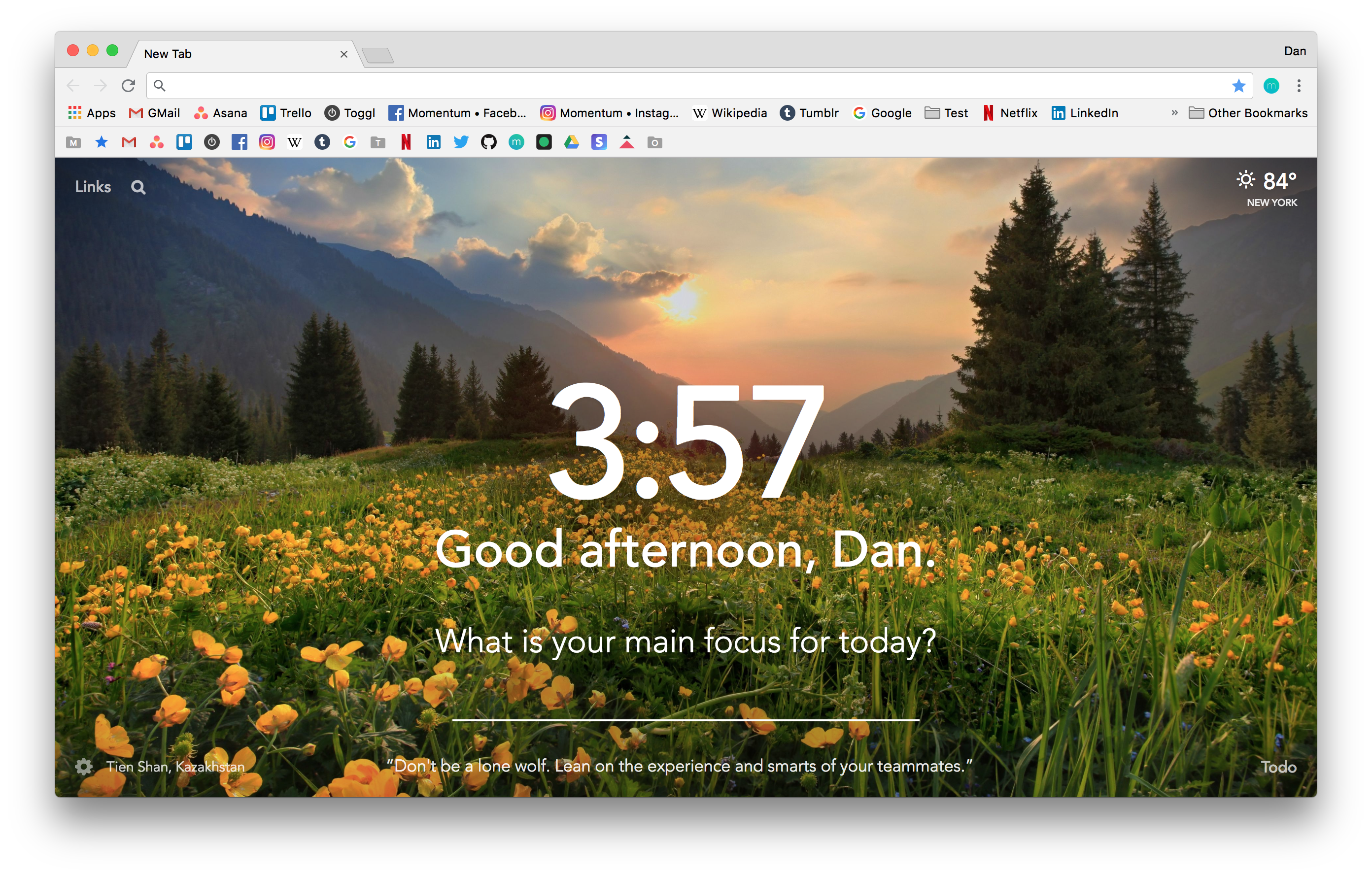 Disabling Google Chrome's Bookmarks Bar
You can quickly turn Google Chrome's Bookmarks Bar off with the following keyboard shortcut:
On Mac: shift + command + B
On Windows: shift + ctrl + B
Turning off Momentum's Bookmarks Bar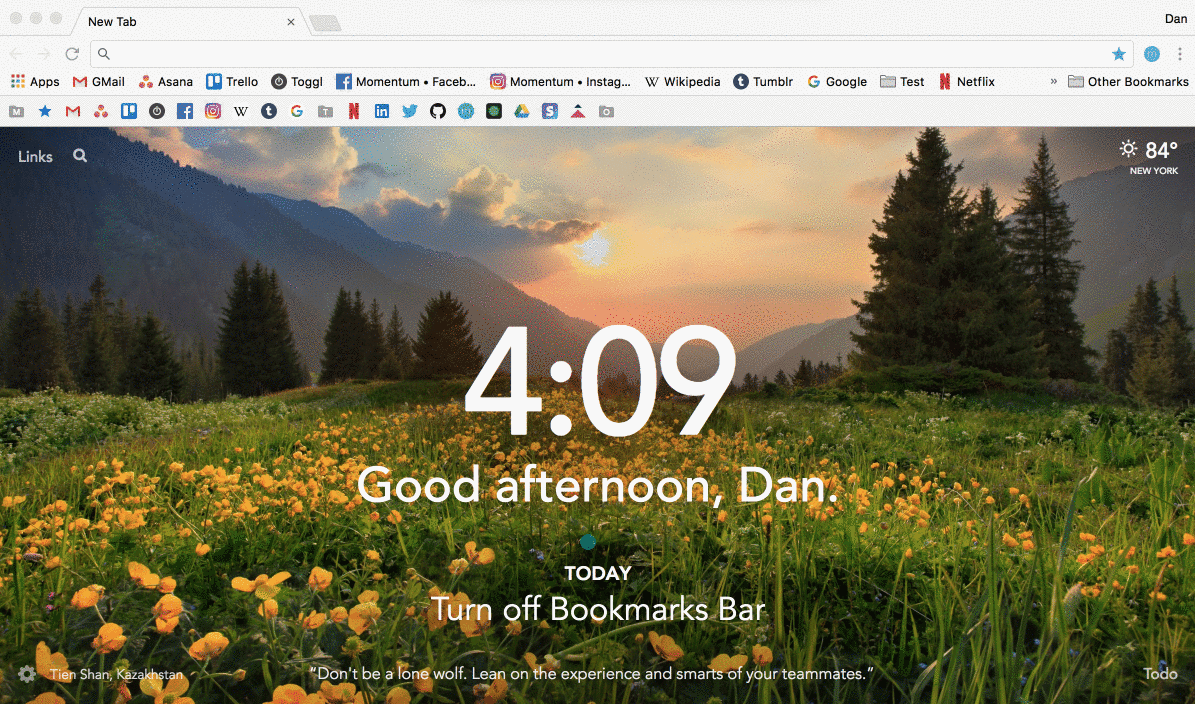 Click on the Settings icon at the bottom left corner of your dashboard.
Visit your General settings.
Click the switch next to Bookmarks Bar underneath the Show options.