Deleting your account permanently erases your Momentum data and activity. Before deleting your account, make sure to copy any important data you saved in Momentum (e.g. tasks, links, etc.).

If you found a problem or have any concerns with Momentum, please

contact us

. We're happy to assist however we can.



To delete your account, visit the
Delete section
of your Momentum profile and follow the flow.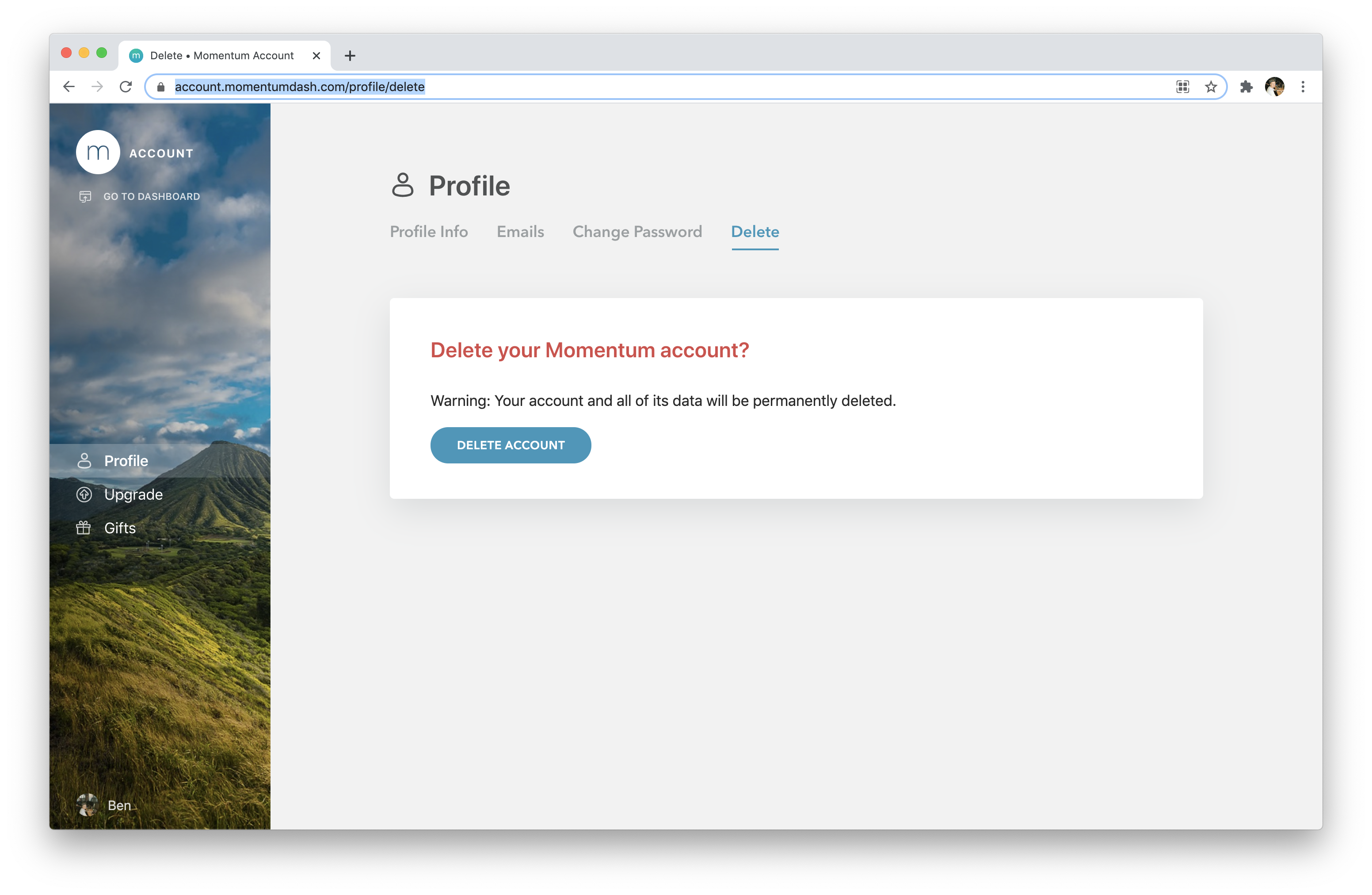 Visit the Delete section of your Momentum profile page.
Click the Delete Account button.
Click the Yes, Delete button to confirm.
Want to remove/uninstall Momentum from your browser as well?
Check out our How to uninstall Momentum guide to see how to uninstall Momentum from your browser.