To change your Momentum password, click the 'Change your password' button at the bottom of the 'What's your password?' page.
To get to the 'What's your password?' page, click the Settings ⚙️icon at the bottom left corner of Momentum, click the Log In option and then enter your Momentum account email.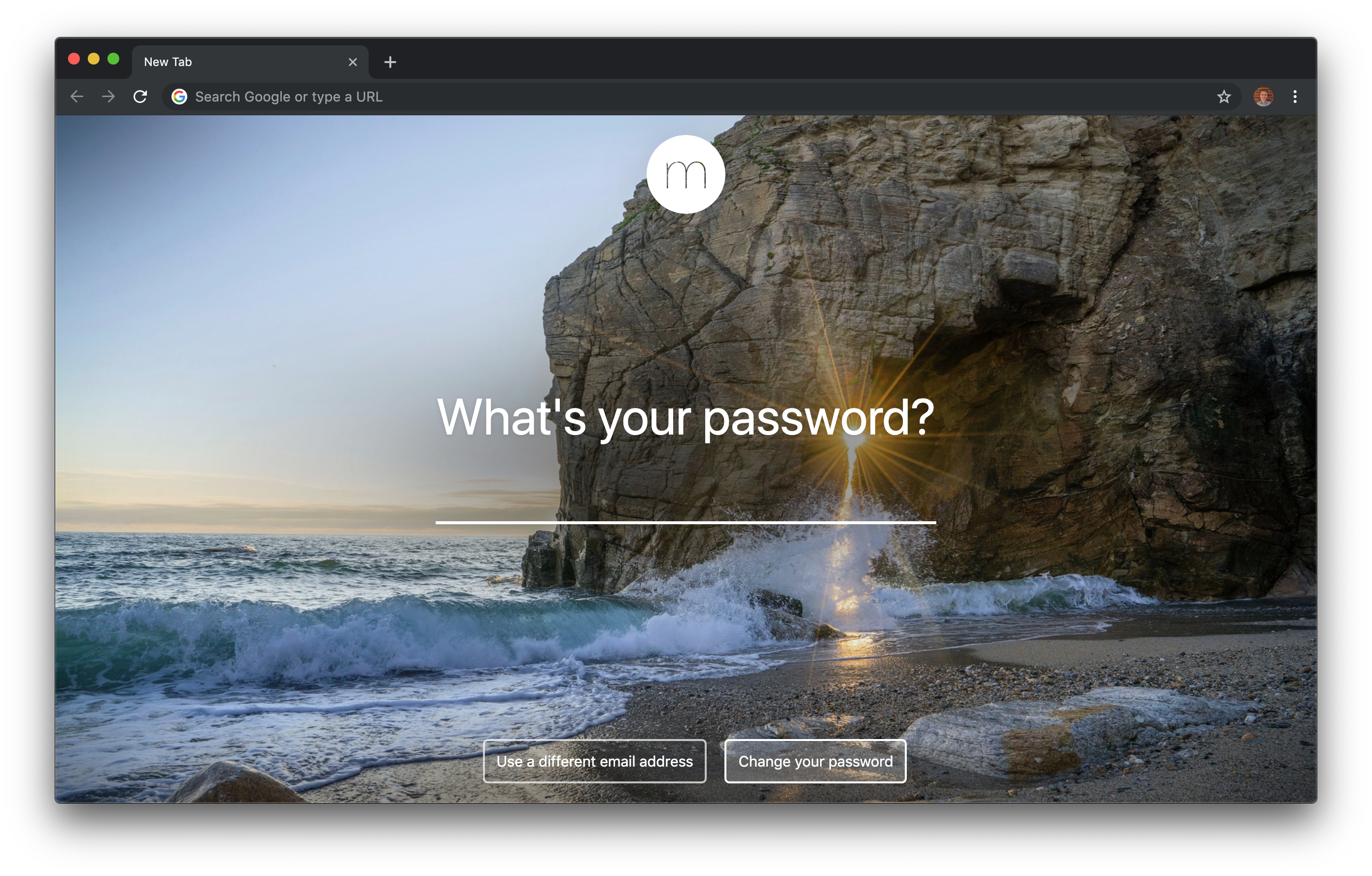 Once you've entered a new password, check your email for a password verification message and then click the link inside. After verifying your new password you can use it to log in to your Momentum account.
Video Guide
New password not working?
Sometimes the Confirm password change button in the email doesn't work, particularly for people using Microsoft Outlook.
To fix this, reopen Momentum's password change email, and then instead of clicking the Confirm password change button; copy, paste and enter the link below the button into your URL/Address bar.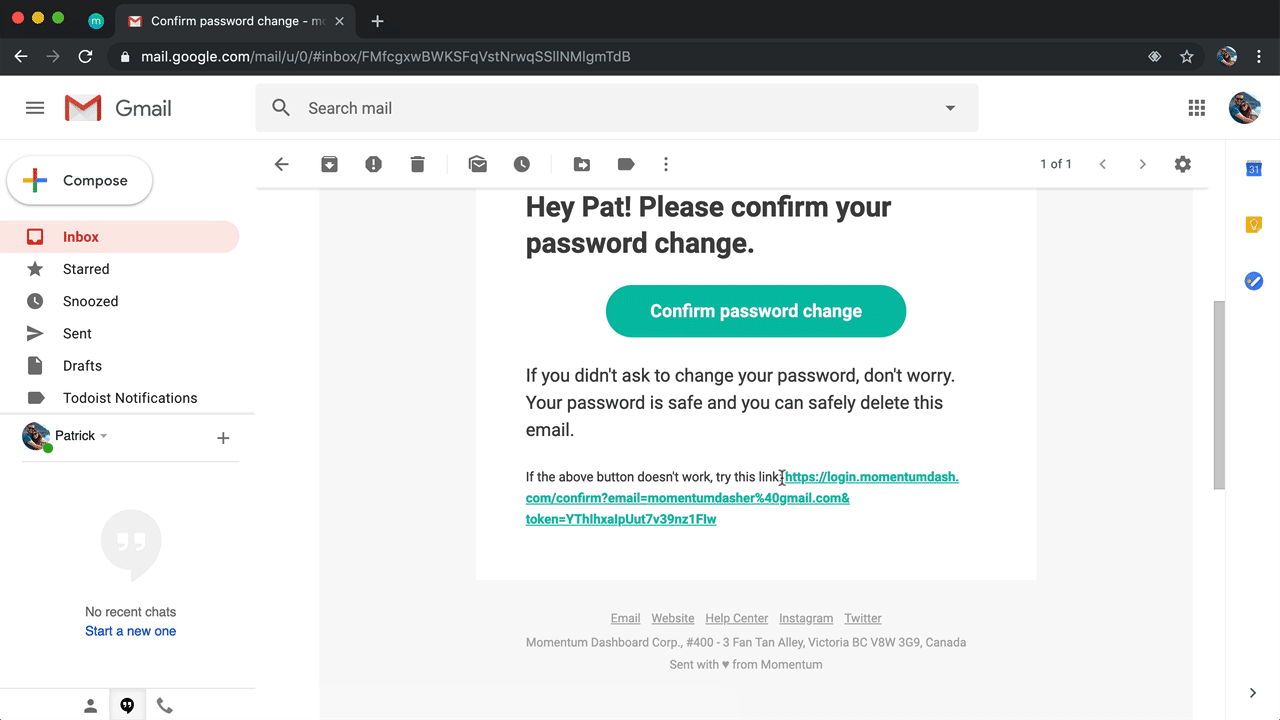 If you continue to have any problems changing your Momentum password, please message us at help@momentumdash.com. In your message, be sure to let us know what solutions you've already tried.