Yes! We're excited to share that a Momentum version of Safari is finally here!
Requirements
MacOS Mojave or higher
Safari 14.1 or higher — Momentum will not work properly on earlier versions of Safari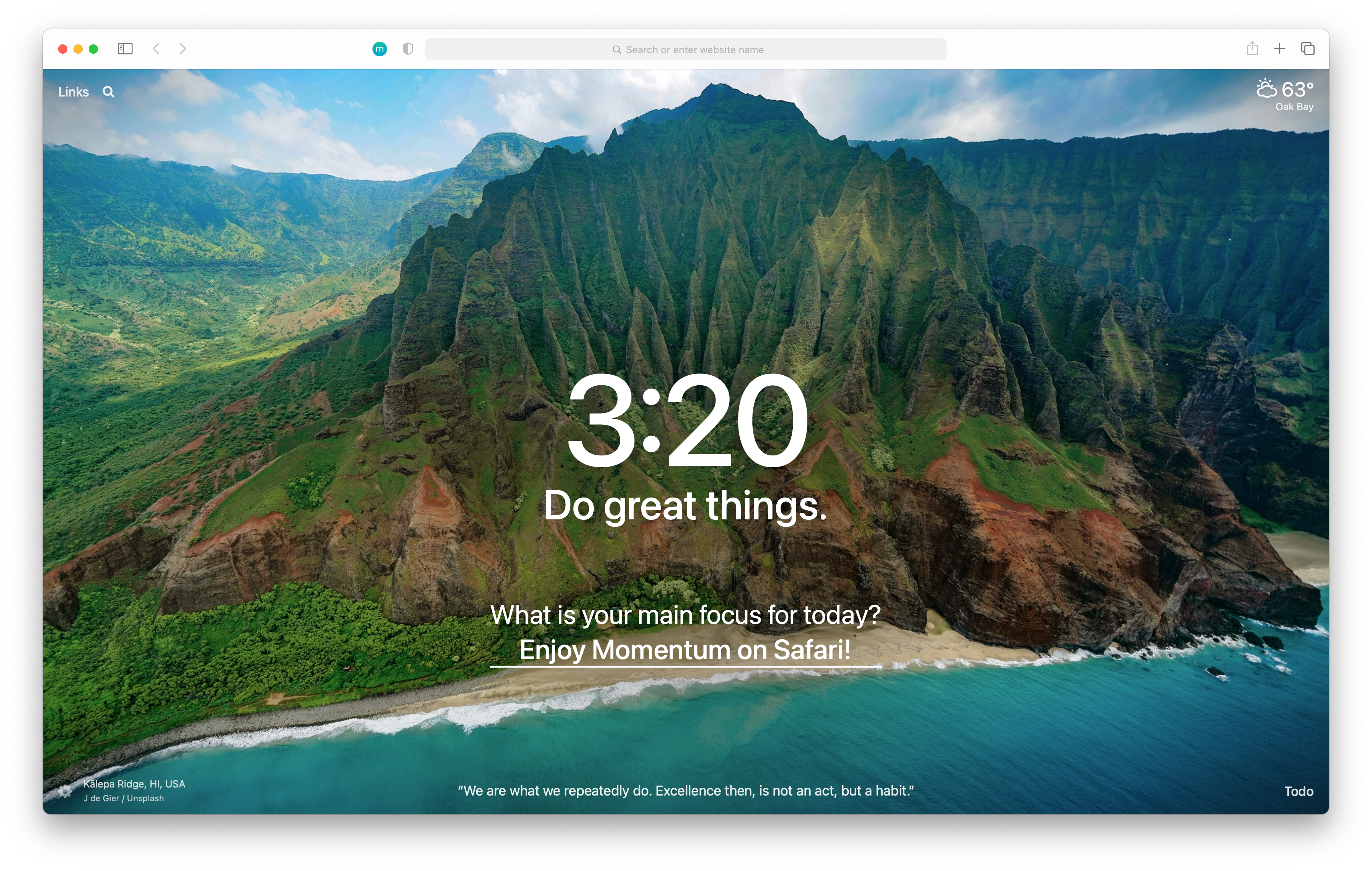 If you have any questions or encounter any problems with the Safari version, please contact us.